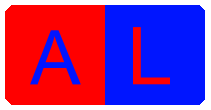 Adaptor LogicTM is a full stack web portal and integration facility 100% designed and developed in Yorkshire.
Adaptor LogicTM connects anything to anything and anyone using their language and abiding by their protocols.
Adaptor LogicTM is a Java application and scalable to meet any demand with an extensive library of plugin adaptors.
Successful applications include
CRM to back office systems such as Biffa and waste management for local authorities.
Worldwide sorting machine integration and engineer management for Buhler AG.
Carpark integration with transport authority UTMC systems for NCP, APCOA and others.
Open data portal for Birmingham City Council and others for the distribution of real time and historic data in any format.
Document management and distribution.
Corporate web portal, email, web server, file management, time series database.
Protocol support for a wide tange of connected devices.
Etcetera… access documentation.
Adaptor LogicTM made in Yorkshire with Northern Soul.
Contact Interact Computer Services Ltd, the developer of Adaptor LogicTM: